The addon makes your catalog truly alive.
Your customers will be able to see all the photos from any product listing right away.
The module supports both mobile devices and desktop.
Just take a look at how convenient it is: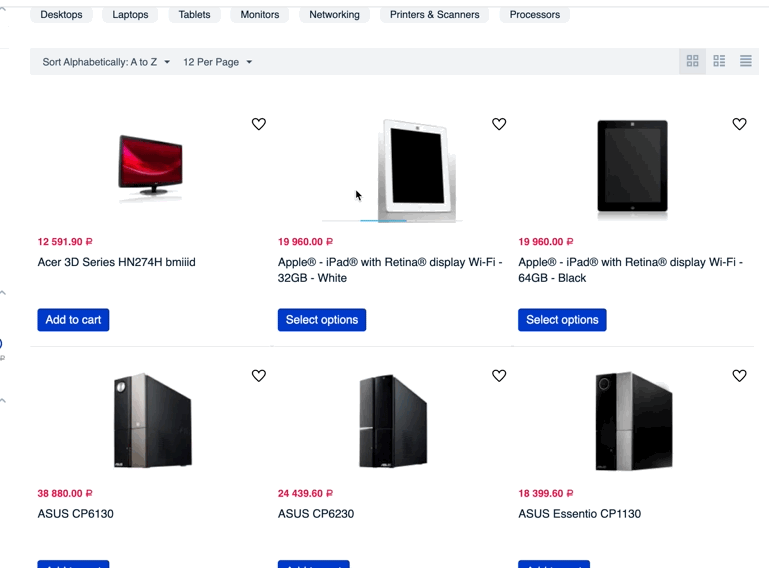 Addon supports any theme and don't need core changes.
Supported versions:
4.17.1

4.16.2

4.16.1

4.15.2

4.15.1

4.14.3

4.14.2

4.14.1

4.13.3

4.13.2

4.13.1

4.12.2

4.12.1

4.11.5

4.11.4
We help the brands and companies go online on a turn-key basis.
1) Audit of the existing system. We consider you as our client if you got tired of the current developers who are just squeezing your money out without the finished product. We come from retail and understand all the retail problems. We can put your website and the accounting system in order.
2) Analytics and accounting. We are able to help you deal with your advertising costs and identify the effective sources. We can assist you in finding out the growth points.
3) E-mail marketing. We are experienced in integrating with complex email systems and building complex email chains. Welcome letters, triggers, reactivation of old customers. We had been working with all the market leaders, such as MailChimp, Getresponse.
4) High workload. We are ready to help if you face growing pains and don't know how to adjust your store or multivendor store to scale correctly. We have experience of store designing for one of the largest CS-cart stores in the world.
5) Store or our add-ons improvements. If our solutions aren't enough for you, just contact us — we will come to the rescue.
The most important thing is that we are not just another web studio — we are people from retail who see the problems of retail and understand that the main goal of any store is to earn as much as possible.
1. All our modules are the result of a long analytics. All our addons unique.
2. No core files changed.
3. Your store will not slow down due to our modules. We are the only team that worked in retail at the largest Russian store with a huge load.
4. Free fixes of any bugs in our modules within two weeks after they are found.
5. Easy updates using Upgrade Center.